The Post
Truth be told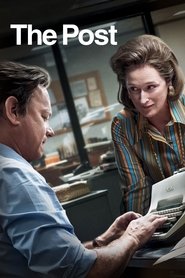 Synopsis:
A cover-up that spanned four U.S. Presidents pushed the country's first female newspaper publisher and a hard-driving editor to join an unprecedented battle between journalist and government. Inspired by true events.
Director
Adam Somner, Jessica Lichtner, Steven Spielberg
Stars
Alison Brie, Bob Odenkirk, Bradley Whitford, Bruce Greenwood, Carrie Coon, Matthew Rhys, Meryl Streep, Sarah Paulson, Tom Hanks, Tracy Letts
Awards
Nominated for 2 Oscars. Another 16 wins & 97 nominations.
Budget
USD $50 000 000,00
Revenue
USD $174 503 458,00