The King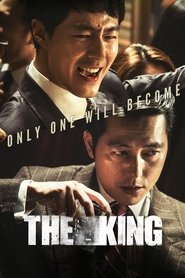 Synopsis:
Born in a poor family, Tae-su learns that the power is the most important thing in life and decides to become a prosecutor, the biggest symbol of power in the 90's. After entering the most prestigious law school, experiencing democratic resistance in Korea, Tae-su finally reaches his goal of becoming a prosecutor but his life is no better than a salary man. By chance, he joins a clique of the powerful prosecutors with wealth and authority. He finally gets a taste of a life of the top hierarchy, but as he enjoys the sweetness of supremacy, he also sees the cruel side of it.
Stars
Bae Seong-woo, Hwang Seung-Eon, Jo In-sung, Jung Eun-chae, Jung Woo-sung, Kim Ah-joong, Kim Eui-sung, Kim So-jin, Lee Joo-yeon, Ryu Jun-yeol
Awards
1 win & 9 nominations.