Psycho
The master of suspense moves his cameras into the icy blackness of the unexplored!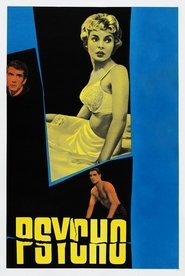 Synopsis:
When larcenous real estate clerk Marion Crane goes on the lam with a wad of cash and hopes of starting a new life, she ends up at the notorious Bates Motel, where manager Norman Bates cares for his housebound mother. The place seems quirky, but fine… until Marion decides to take a shower.
Director
Alfred Hitchcock, Hilton A. Green, Lester Wm. Berke
Stars
Anthony Perkins, Frank Albertson, Janet Leigh, John Gavin, John McIntire, Martin Balsam, Patricia Hitchcock, Simon Oakland, Vaughn Taylor, Vera Miles
Awards
Nominated for 4 Oscars. Another 5 wins & 9 nominations.
Revenue
USD $32 000 000,00