Police Story 2
Jackie Chan escalates his one-man war on crime.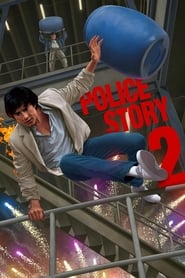 Synopsis:
The Hong Kong super-cop must stop a group of blackmailing bombers at the same time that the villains of the first Police Story are out for revenge.
Original title
Police Story 2
Stars
Ben Lam, Benny Lai Keung-Kuen, Bill Tung, Danny Chow, Jackie Chan, John Cheung Ng-Long, Lam Gwok-Hung, Maggie Cheung, Mars, Tai Bo
Awards
2 wins & 1 nomination.